RADAR
WHAT IS RADAR TECHNOLOGY / HOW THE RADAR TECHNOLOGY WORKS
RADAR- RAdio Detection And Ranging
we heard about the RADAR at many places or from many people, mostly IN MOVIES WE SEE THE RADAR SYSTEM in fighter jets mostly.
NOW THE IMPORTANT PART IS
HOW THIS RADAR WORKS?
WHAT IS RADAR TECHNOLOGY?

HOW RADAR TECHNOLOGY WORKS?
All of the questions are answered just by explaining about RADAR.
RADAR
is an object-detection system that uses radio waves to determine the range, angle, or velocity of objects. It can be used to detect aircraft, ships, spacecraft, guided missiles, motor vehicles, weather formations, and terrain.
WORKING :- MICROWAVE ENERGY PULSES are EMITTED AT REGULAR INTERVALS AND FOCUSED by the antenna into a RADAR BEAM directed downwards and to the SITE. The radar beam ILLUMINATES the surface AT ONE SIDE at a right angle to the motion of the platform. Objects on the ground REFLECTS

the microwave energy depending on factors such as roughness and altitude. The antenna receives this reflected (or back-scattered) energy and

DEVELOP THE IMAGE.
IT GIVES THE DETAIL ABOUT THE OBJECTS NEAR BY AND ITS VERY RELIABLE THESE DAYS.
Advantages of RADAR Imaging
All-weather Operation:
the transmitted and reflected microwave energy penetrates through cloud cover, dust, haze, and rain.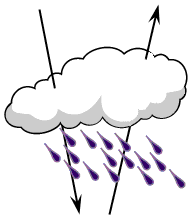 Day or Night Operation:
Radar sensors can operate both day or night since they do not require an external energy source.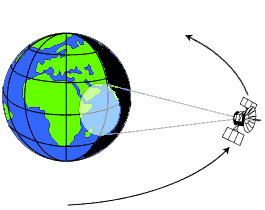 RADAR WORKS IN MICROWAVE BAND (SHOWN SUBDIVIDED PARTS)
Radar Applications
Stereo Radar: In the same way as air-photos are taken of the ground with forward overlap and side lap in order to view stereo images, a similar application is possible in radar imaging by using different look/incidence angles or opposite look directions.